Kim's Korner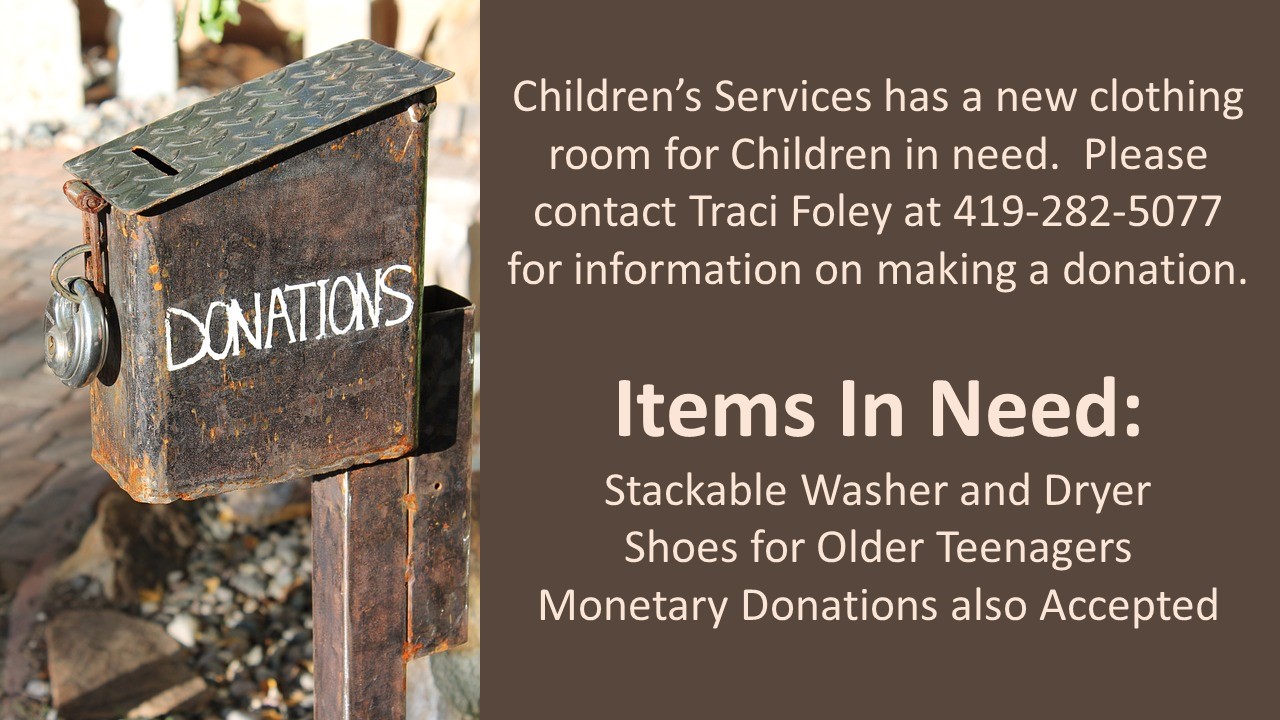 Leadership Ashland creates clothing room at JFS
By Caitlin Nearhood T-G Staff Writer Published:
For an annual class project, Leadership Ashland Executive Director Ginny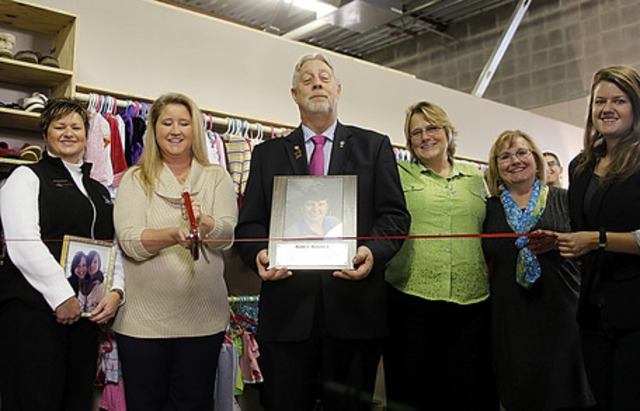 Telego as well as former and current students from her Leadership Ashland class had to fill a need in the community.
But it was more than a requirement; it was a need that became filled.
Discussions started in April of what the class wanted to do. Telego talked to Traci Foley, Ashland County Job and Family Services social services supervisor, and they came up with upgrading a clothing storage room at the JFS building. By summer, Leadership Ashland started sorting items, renovating the space and collecting items to fill the room.
"The more we worked on it during the summer, we gained more momentum and received more help from people in the community," Telego said, noting that area churches and other organizations wanted to pitch in to help.
Additional aid for the project came from a group of Ashland High School students in Ryane Martin's world history class, who collected clothing and toiletry items as well as made bags with artwork and inspirational notes on them to hold the toiletries.
The new room was dedicated Thursday in front of more than 50 people, including Job and Family Services staff members, Ashland County commissioners and several other community members. Located on the second floor of the JFS building at 15 W. Fourth St., it contains hundreds of clothing items for everyone from infants through adults as well as quilts, personal hygiene items and cooking supplies. It mostly helps children when they are initially removed from their homes.
According to a news release, the old room for the clothing and personal hygiene storage was about 12 feet long and 4 feet wide. The new room is 26 feet long and 19 feet wide and has racks on the walls to hang clothes, shelving hung on the walls as well as large shelving units to store items in clear plastic bins.
The space was named "Kim's Korner" after former Ashland County Commissioner Kim Edwards, who passed away from cancer while serving out her term in 2014.
"Personally, this is an accomplishment in Ashland. Professionally, this will benefit families in Ashland," Foley said. "Hopefully, children in foster care will see that we care about them."
"I thought it was a dream that I didn't think was possible," she added.
At the dedication, Telego thanked Christine Rossi, a graduate of the Leadership Ashland class of 2014 and lead organizer for the project.
"Everyone stepped up to the plate. It brings warmth to my heart when people come together to do something to help others in the community," Rossi said.
Even in her first year as executive director, Telego is proud of the work already accomplished.
"A lot of things came together for this to happen," Telego said. "I'm extremely proud of my students in Leadership Ashland."