Welcome to Job and Family Services!

Message from the Director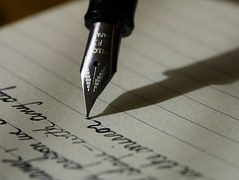 Welcome to the Ashland County Department of Job and Family Services (ACDJFS) website. If you check it out, you will find that the ACDJFS is made up of four major agencies housed in one building. These four agencies include the Child Support Enforcement Agency (CSEA), Public Assistance Agency (Family Stability), Social Services (Child and Adult Protective Services), and Ohio Means Jobs Ashland (Workforce Development Agency). This allows us to work together in cooperative ways with families and individuals. It also reduces the cost of administration because there is only one Director and one Management Team leading all four agencies. Many counties are not organized this way. This saves money and opens up opportunities that allow the ACDJFS agencies to closely collaborate to better serve the public.
As you will see above, the Community has really stepped forward in 2015! Leadership Ashland, with the help of our Social Services Department, opened up "Kim's Korner". In honor of former County Commissioner Kim Edwards, who worked tirelessly to develop community awareness and a sense of responsibility for children in crisis, Leadership Ashland garnered donations and organized a clothing room. It is so heartwarming to see the beautiful lap quilts stacked up on the shelves, clothing, shoes, back packs, and hygiene items neatly organized. I only wish that we didn't need them. The Social Services unit also secured a grant from the state of Ohio to purchase a new van for adult protective services. Moving into 2016, the Ashland Rotary Club will be leading a number of other civic organizations to build a playground for supervised visitation! Stay tuned!
As we continue to work together to help our older adult population, children and families in need, the help of leadership throughout Ashland County is essential. While some folks are experiencing bumps in the road and just need a little help to get through it, others are in long term crisis. Each agency within the ACDJFS will experience change and growth in 2016. We are working with the state on everything from new major computer systems in our Family Stability unit to building a regional call center which will allow people from eight counties to call one number for service. This will include phone applications, reporting change information and general customer service.
In the Workforce Development unit, we will be developing the Comprehensive Case Management & Employment Program. This program will allow the agency to work more closely with those we serve, bringing together services within the agency, and our community to help them build stronger families. The Child Support Enforcement Agency has piloted this program in cooperation with our Ohio Means Jobs center. Their efforts are concentrated on building stronger families through court ordered child support. This staff works closely with those who are required to pay child support in productive ways, through problem solving, in an effort to remove barriers to long term employment. I am very honored to work in Ashland County with the folks that do their best to help people in this community.
Please take a look at our website and stop down for a tour of our agency!