Child Protective Services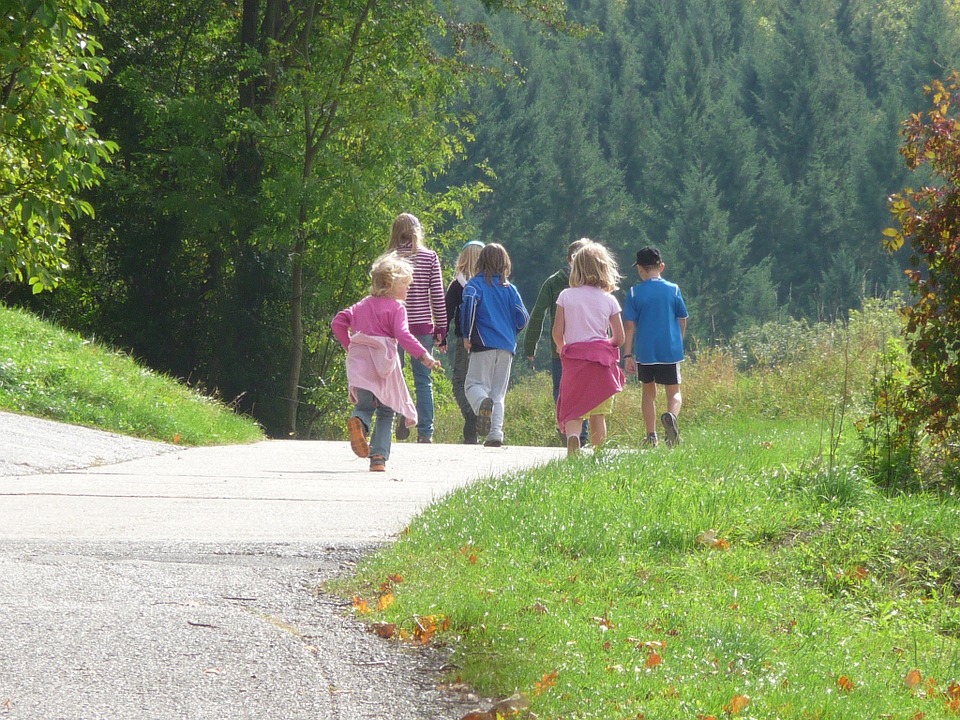 Child Protective Services
As a Public Children Services Agency, the Ashland County Department of Job and Family Services is required to receive reports of child abuse and neglect, and to investigate those reports in a timely manner. When necessary, ACDJFS works with families to identify services and develop a case plan that reduces the risk of future abuse or neglect.
In most cases where a need for services has been identified, ACDJFS provides services to the child and family while the child remains in the home. However, there are instances when the child cannot remain safely in the home and it becomes necessary for ACDJFS to work with the Ashland County Common Pleas Juvenile Court to remove the child from the situation. When the child is placed outside of the home, ACDJFS must develop a plan detailing the activities that must occur to ensure that the child is able to return home safely. If that is not possible, the plan will identify an alternative safe, stable, permanent living environment.
Recognizing Child Abuse
Physical Abuse
A non-accidental injury to a child by a parent or caretaker.
How do I recognize it?
Frequent and unexplained bruises, burns, cuts, injuries.
Bite marks.
Fractures in unusual places.
Discoloration of skin.
High incidence of accidents or frequent injuries.
Swellings to face and extremities.
Family or Parental Indicators
Parents were abused as children themselves, were raised in homes where excessive punishment was the norm, and use harsh discipline on own children.
History of alcohol or drug abuse.
Are easily upset, have a low tolerance for frustration.
Social isolation, no supporting network of relatives or friends.
See child as bad or evil.
Little or no interest in child's well-being.
Constantly criticize and have inappropriate expectations of child.
Take child to different physicians or hospitals for each injury.
Many personal and marital problems.
Economic stress.
Behavioral Indicators
Wary of contact with parents or other adults.
Reports injury by parents (sometimes blames self, e.g., "I was bad").
Afraid to go home, repeated incidents of running away.
Self-injurious behaviors.
Low self-esteem.
Gives inconsistent versions about occurrence of injuries, burns, etc.
Often late or absent from school.
Overly compliant, withdrawn, gives in readily and allows others to do for him/her without protest.
Aggressiveness, withdrawal, or extreme mood changes.
Wears clothing to purposely conceal injury, i.e. long sleeves.
Comes early to school, seems reluctant to go home.
Complains of pain upon movement or contact.
Neglect
A parent or caretaker's failure to give the child food, clothing, hygiene, medical care and supervision.
How do I recognize it?
Failure to thrive (physically or emotionally). Positive indicator of toxicology, esp. in newborns; drug withdrawal symptoms, etc.
Speech disorders.
Consistent lack of supervision, especially in dangerous activities or for long periods.
Unattended physical problems or medical needs.
Chronic truancy.
Consistent hunger, poor hygiene.
Inappropriate dress for the season.
Behavioral Indicators
Begging, stealing food.
Constant fatigue, listlessness, falling asleep in class.
Delinquency.
Extended stays at school.
States that there is no caretaker.
Emotional Maltreatment
Includes severe rejection, humiliation, and actions intended to produce fear or extreme guilt in a child.
How do I recognize it?
A parent verbally terrorizes the child, who continually and severely criticizes the child, or fails to express any affection.
Behavioral Indicators
Habit disorder (e.g. sucking, biting, rocking).
Conduct disorder (e.g. antisocial, destructive).
Neurotic traits (e.g. sleep disorders, inhibition of play).
Psychoneurotic reactions (e.g. hysteria, obsession).
Behavior extremes, compliant/passive aggressive.
Overly adaptive behavior, adult-like or infantile.
Sexual Abuse
Child sexual abuse is any forced or tricked sexual contact by an adult or older child with a child. Usually the adult or older child is in a position of power or authority over the child. Physical force is generally not used, since there is usually a trusting relationship between the adult or older child and the child who is abused.
Ranges from offenses such as promoting prostitution, to fondling, intercourse, or using the child for pornographic materials.
How do I recognize it?
Sexual behavior way beyond what is expected for the child's age.
Sudden, unusual difficulty with toilet habits.
Pain, itching, bruises, bleeding in the genital area.
Venereal disease.
Pregnancy in (young) adolescents.
Behavioral Indicators
Withdrawal, fantasy or infantile behavior.
Bizarre, sophisticated or unusual sexual behavior.
Extreme fear of being touched.
Forcing sexual acts on other children.
Delinquent, runaway or truancy.
Reports sexual assault by caretaker.
Prostitution.
Self-injurious behaviors.
Suicide attempts.
Fear of a particular person, place or thing.
Poor relationship with peers.
Aggressive behavior towards younger children.
Eating disorders.
Reporting Child Abuse
How do I report, if I suspect a child is being abused or neglected?
A report can be made by telephone, in person or writing to ACDJFS. When you call, you will talk to a screener who will ask you questions about the situation that concerns you. These questions will cover such things as the child's and parent's names, address, and what it is that makes you suspect the child is abused or neglected. It would be helpful that you provide as much information about other people who may live with the child. Although it is helpful that you provide as much information as you can, you should not hesitate to report if you do not have all of the information.
Why should I make a report?
Because it shouldn't hurt to be a child.
What happens after a report is made?
The reason to make a report is to get help for the child and the family. ACDJFS will investigate and take needed action to protect the child and to help the parent solve problems, which are leading to abuse or neglect.
Will the child be taken away from the home if I report?
Only if the child is in imminent danger will she or he be taken into "protective custody". Removing the child from the home is not a routine or usual occurrence. Unless the child is in serious danger, the goal is to keep the family together.
Then what does happen?
The agency must determine whether the reported suspicion is "indicated", "substantiated" or "unsubstantiated," within 45 days. "Substantiated" means there is evidence that the children have been abused or neglected. If the case is "substantiated", ACDJFS will recommend a plan for the family, to protect the child and to help the parents solve problems, which are leading to abuse or neglect.
Must I be certain? What if I make a mistake?
You need to have a reasonable suspicion of child abuse, not to prove it or be absolutely certain. You might be mistaken, but it is better to err on the side of the child. Not reporting your suspicions may mean that abuse will continue. If you make a report in good faith, you are immune from civil or criminal liability.
Will my name be confidential? Do I have to give my name?
Reports may be made anonymously. Although you don't have to give your name, we recommend that you do. The caseworker who will investigate the situation is not the same person that takes your report. The caseworker may want to talk to you, for additional information or clarification. Giving your name will assure that the worker can contact you, and that important information will not be forgotten or lost. Your name will be kept confidential. By law, the agency may not release identifying information about the person who made the report to the family who was reported.
How will I know what happens after I make a report?
You may never know, except by seeing changes in the child and the family. Ohio state laws require the agency to work under strict confidentiality rules, for the protection of everybody involved. The workers cannot share information about the report.
What else can I do if I think that a parent I know is abusing or neglecting a child?
You can let the parent know that you are concerned about her or him. Realize the parent may be under stress, feeling lonely and isolated or inadequate as a parent. Offer your support. Encourage the parent to seek help.